You are cordially invited to submit your research papers (English only and in PDF files) for presentation consideration at the 5th Paris Financial Management Conference (PFMC-2017) that will take place on 18-20 December 2017 at the breathtaking and enchanting "Saint-Germain-des-Prés" district of Paris.
This two and a half day conference, hosted by the IPAG Business School (France), aims to bring together academics, practitioners and policymakers sharing interests in financial management, financial markets, corporate governance, etc. It also provides a forum for presenting new research results as well as discussing current and challenging issues in financial management and related topics.
Keynote Speakers
Prof. Alex Edmans, Professor of Finance, London Business School, United Kingdom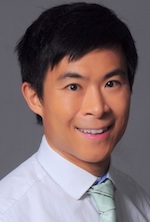 Alex Edmans is Professor of Finance at London Business School. Alex graduated from Oxford University and then worked for Morgan Stanley in investment banking (London) and fixed income sales and trading (New York). After a PhD in Finance from MIT Sloan as a Fulbright Scholar, he joined Wharton in 2007 and was tenured in 2013 shortly before moving to LBS.
Alex's research interests are in corporate finance (corporate governance, executive compensation, investment/growth/innovation, and mergers and acquisitions), behavioural finance, corporate social responsibility, and practical investment strategies. He has published in the American Economic Review, Journal of Finance, Journal of Financial Economics, Review of Financial Studies, and Journal of Economic Literature. He is Managing Editor of the Review of Finance, Associate Editor of the Journal of Financial Economics, a Research Fellow of the Centre for Economic Policy Research, and a Research Associate of the European Corporate Governance Institute. He was previously Associate Editor of the Review of Financial Studies and a Faculty Research Fellow of the National Bureau of Economic Research.
Alex's research has been covered by the Wall Street Journal, Financial Times, New York Times, The Economist, and The Times; and interviewed by Bloomberg, BBC, CNBC, CNN, ESPN, Fox, ITV, NPR, Reuters, Sky News, and Sky Sports. He was awarded the Moskowitz Prize for Socially Responsible Investing and the FIR-PRI prize for Finance and Sustainability, and was named a Rising Star of Corporate Governance by Yale University and a Rising Star of Finance by NYU/Fordham/RPI. Alex co-led a session on behavioural economics at the 2014 World Economic Forum in Davos and gave a TEDx talk on "The Social Responsibility of Business" at http://bit.ly/csrtedx. He is a Wall Street Journal "Expert", writes regularly for Harvard Business Review, Huffington Post, World Economic Forum, and CityAM, and runs a blog, "Access to Finance" (www.alexedmans.com/blog), that aims to make complex finance topics accessible to a general audience. Alex serves on the Steering Group of The Purposeful Company, which proposes policy reforms to encourage companies to pursue long-run purpose over short-run profit. He serves on Royal London Asset Management's Responsible Investment Advisory Committee, and as elected faculty representative on the LBS Governing Body.
Prof. Rossen Valkanov, Zable Endowed Chair Professor of Finance and Accounting, University of California San Diego, United States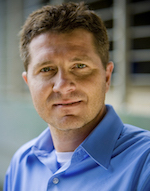 Rossen Valkanov is the Zable Endowed Chair in Management and Professor of Finance at the Rady School of Management, and inaugural Co-Director of the new Master's in Finance program. He received his Ph.D. in economics from Princeton University (1999) and graduated summa cum laude from the University of California, Irvine with a BA in economics (1995). His main research interests are in the areas of empirical finance, financial econometrics, financial forecasting, risk management, portfolio allocation, and real estate. Professor Valkanov has authored numerous articles and book chapters. His research has been published in some of the most prestigious peer-reviewed journals such as the Journal of Finance, Journal of Financial Economics, and Review of Financial Studies. Empirical methods and big data applications based on his research—such as Mixed Data Sampling Regressions (MIDAS), parametric portfolio approaches, and forecasting procedures--have received significant interest from the finance industry practitioners. He is currently Editor of the Journal of Empirical Finance.
Professor Valkanov has taught at UCLA, UC Berkeley, Princeton, and various other institutions in the US and abroad. He is an award winning educator and teaches regularly in the Masters of Finance, Full-Time MBA, Flex MBA, Evening MBA, and Executive MBA programs at UCSD. He is a member of many professional organizations, including the American Finance Association, the American Economic Association, the Econometric Society, and the American Real Estate and Urban Economics Association.
Associated Journals
In consultation with the conference organizers and the Editors-in-Chiefs of Finance Research Letters, Emerging Markets Review, International Review of Financial Analysis and Journal of International Financial Markets, Institutions and Money, authors of selected papers will be invited to submit their papers to a regular issue of these journals.